Roger Pruyne
January 31, 2012, 7:55 pm
Peter Thiel, First PayPal, Then Facebook, now Liberty
Peter Thiel, the man who wanted to change the way we trade with each other, lowered the barriers of electronic exchange by creating the online payment method PayPal. The founders sold the business for $1.5 billion and his next big venture in 2004 was as the first outside investor in The Facebook. Later he decided he wanted to end death & taxes so he found a software engineer who had boiled down aging to seven diseases, Aubrey De Grey. Aubrey De Grey was having a rough time trying to get medical professionals to try to begin solving each of these diseases, so Thiel funded the project.
Later in 2008 he pledged $500k to Patri Friedman's venture, The Seasteading Institute, whose mission it is to build mobile ocean islands for permanent living, experimentation and innovation with social, political and legal systems, which would bring competition back to land based governments, and force their hand to better serve those they rule over.
This long time libertarian gets interviewed shortly after the "Social Network":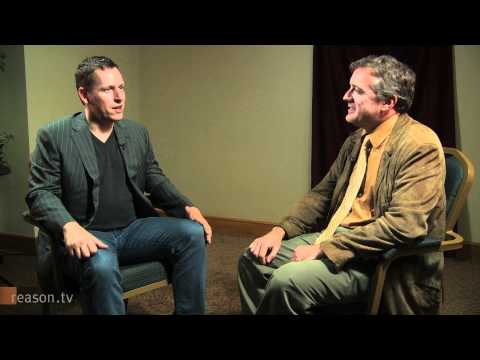 Today he's announced his donation to the Ron Paul centric Endorse Liberty Super PAC. "Too often in this country we learn things the hard way ... With its unsustainable deficits, government spending is heading down the same path. Men and women who want freedom and growth should take action. A good place to start is voting for Ron Paul," Thiel said in a statement.